Our chapter has been busy at work organizing local elected officials across the state against abusive preemption this summer. See what opportunities are coming up for you to take action and engage with the chapter this fall and winter!
🪧 Localities Take Action Against HB 2127
In July, the City of Houston, joined by San Antonio and El Paso, filed a lawsuit against the State of Texas to challenge the constitutionality of HB 2127, aka the "Death Star" law, which passed this 88th Legislative Session. 
LPTX, along with its partner organizations Texas AFL-CIO, Every Texan, ACLU of Texas, and Workers Defense Project organized 32 local elected officials across 17 jurisdictions to sign on to an amicus brief by Public Rights Project and Local Progress in support of the City of Houston's challenge. 
On August 30, we celebrated the 459th District Court's ruling, which sided with the City of Houston's motion for summary judgment that the Death Star law was unconstitutional, void, and unenforceable. This ruling was then quickly appealed by the State of Texas, prolonging the legal battle to protect localities' right to legislate across these eight governmental codes in our state: Agriculture, Finance, Insurance, Labor, Natural Resources, Property, Business and Commerce, and Occupations.
📝 Take Action with Us
HB 2127 is a devastating law aimed at taking power away from local governments and their constituents. After our win in the lower court, we gear up for the fight ahead in the appellate courts by organizing local electeds across the state to defend local power to govern, protect workers, and meet communities' needs.    
If you're interested in signing onto our amicus brief as we get ready to re-file in the Third Court of Appeals, please fill out this Google Form by November 1. 
📣 Members Lead Against Preemption! 
Throughout the summer, LPTX members led in organizing efforts and in the media to garner support for localities standing up against the state's abusive preemption efforts to stifle local governing power and threaten democracy: 
👏 LPTX members move to provide financial assistance to people traveling out of state to access abortion 
This month, the San Antonio City Council passed the ability to create a Reproductive Justice Fund via majority vote. LPTX Organizing Committee member and San Antonio City Council member Teri Castillo, said, "the Reproductive Justice Fund will make clear to San Antonio residents and Texans across the state that San Antonio is committed to protecting the rights of women and all individuals in their pursuit of comprehensive reproductive and sexual healthcare."
UPDATE: We have rescheduled our next Texas Progressive Governance Academy (PGA) to take place in early 2024 in San Antonio. The PGA is a project with the State Innovation Exchange (SiX), re:power and Local Progress to build and develop the leadership and governance skills of progressive state and local elected officials across the country. 
Our Texas PGAs are a critical tool to recruit new members and deepen our cross-state strategies. Registration information for our 2024 PGA will be available later this year, and you can email Tannya to ensure you are notified when registration is open.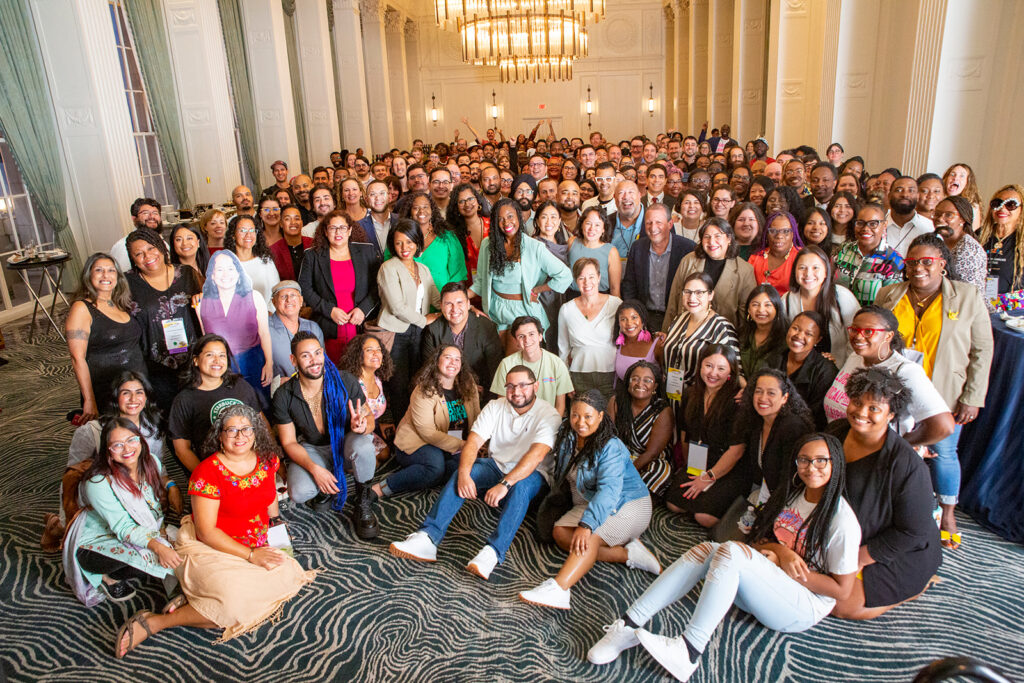 ICYMI – Local Progress just wrapped up our biggest National Convening to date in St. Louis with over 300 members, partners, and member staff! If you attended the Convening and haven't had the chance to complete your evaluation, you can do so here. Your feedback helps us ensure that each year we get better and more efficient at providing you a meaningful experience. Please note: the deadline for financial aid travel reimbursements is September 29.
Haven't had the chance to join us at an LP Convening? Keep an eye out for updates to come on our 2024 National Convening really soon!
In other news, here are some of our newest resources:
This year we've had an incredible series of Policy & Strategy Primers, which are virtual learning sessions designed especially for new members and newly elected folks. Up next are our sessions on Equitable Development and Advanced Housing Justice – you can register for these and other upcoming sessions here.
🎉 LPTX Dallas Meet & Greet 
On Thursday, October 5, our LPTX Organizing Committee is hosting a meet & greet event for prospective Local Progress members, following the programming of the Texas Municipal League's annual conference in Dallas. Know someone who might be interested in joining LP? Share this flier and RSVP link with them!
🤝 Recruit New Members
Our members are our best recruiters! Do you know a local elected official in Texas who would be a good fit for our network? You can use this sample email to introduce them to the Local Progress network and invite them to join. 
🌟 Apply to join our Organizing Committee
A great way to get more involved with our work in Texas is through our LPTX Organizing Committee. Our Committee meets once a month and works with LP staff and our community partners to set our state chapter's priorities and refine the mission and vision for our work. It's also a great space to build community with other LPTX members. If you're interested in learning more about this Committee, fill out this form.
❤️ Join an LP Identity Caucus
In the past two years, Local Progress has launched two national, identity-based community spaces: the Black Caucus and the Women's Caucus! These spaces were created by and for LP members to gather and share their lived experiences in governing and leadership positions. Are you interested in joining or building a Caucus? Fill out this form and we'll be in touch! 
Already in a Caucus? Sign up now to attend the Women's Caucus general membership meeting on December 7,  or the Black Caucus general membership meetings on November 9 and on December 14 here.
💖 Announcing the Nuestro Caucus
Our Caucuses will have several opportunities for you to engage in the coming months through early next year. These opportunities will include the newest addition of Nuestro Caucus, our Latinx member-led space, which is officially in formation!
If you're interested in joining, email Tannya!
That's a wrap for our newsletter!