Tyre Nichols was a father, a son, a brother, a beautiful soul with hopes, dreams, and a future. He should be alive today. We join his family and community in remembering him as he lived.
Beyond accountability, we know that true justice means changing policy and conditions towards life-affirming systems.
Traffic enforcement continues to be by far the most common encounter between police and community members. Police use "pretextual stops"—in other words, vehicle stops for any number of mundane reasons for ulterior motives—with wide latitude to detain and search people, a central part of discriminatory and abusive policing that often has nothing to do with traffic safety.
Local leaders are called to pass and implement policy to keep us safe and we also acknowledge the long history of police using their power to ignore the law and harm marginalized communities – particularly Black, Indigenous, communities of color. In addition to legislative changes, we must examine what functions are currently performed by police that should be fulfilled by someone else in order to reimagine and create real safety.
Our goal is to make sure we are safe on our roadways and in transit, that we can make it to our destination free of harm, discrimination, and violence. And we get there by investing in our communities.
Across the country, there is already work being done that reimagines traffic safety with the holistic understanding of what people need to move safely and freely within their neighborhoods and communities. This includes, among many things, removing police from traffic enforcement.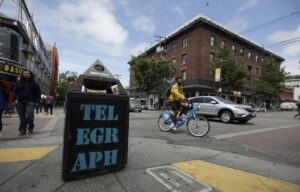 In California, Berkeley has been working to remove armed police officers from some traffic enforcement and limit pretextual stops – thanks to the leadership of community, Mayor Jesse Arreguin, and Councilmembers Rigel Robinson & Ben Bartlett. At the state level, the California Committee on Revision of the Penal Code made recommendations last year to end pretext traffic stops statewide. 
Philadelphia's first-of-its-kind Driving Equality law went into effect last year. It reclassifies eight minor motor vehicle code violations as secondary violations which will not be administered with a traffic stop.  Introduced and championed by Councilmember Isaiah Thomas, the bill was crafted in collaboration with the Philadelphia Police Department and the Defender Association of Philadelphia. The Defender Association examined 309,000 stops using information collected by the PPD from traffic stops between October 2018 and September 2019. Their analysis showed that Black drivers were stopped the most, representing 72% of the stops, compared to 15% of white drivers.
Similarly, Brooklyn Center, MN has been working over the past few years to create and implement a new vision of public safety, which includes changes to traffic enforcement. A community implementation committee identified ten violations that drivers can no longer be stopped for.
There is also movement at the state level, with Virginia and Oregon moving to limit pretext traffic stops.
Each of these faces their own set of unique challenges and opportunities but all are working to expand our ideas of what keeps us safe. ◾