Local Progress New York just completed our final 2022 Local Progress NY Regional Housing Strategy Meeting on December 3 in Kingston. Over the course of four meetings from October – December, we brought together local members and community partners to explore housing issues in four regions of the state: Capital Region, New York City, Western NY/Finger Lakes, and The Hudson Valley.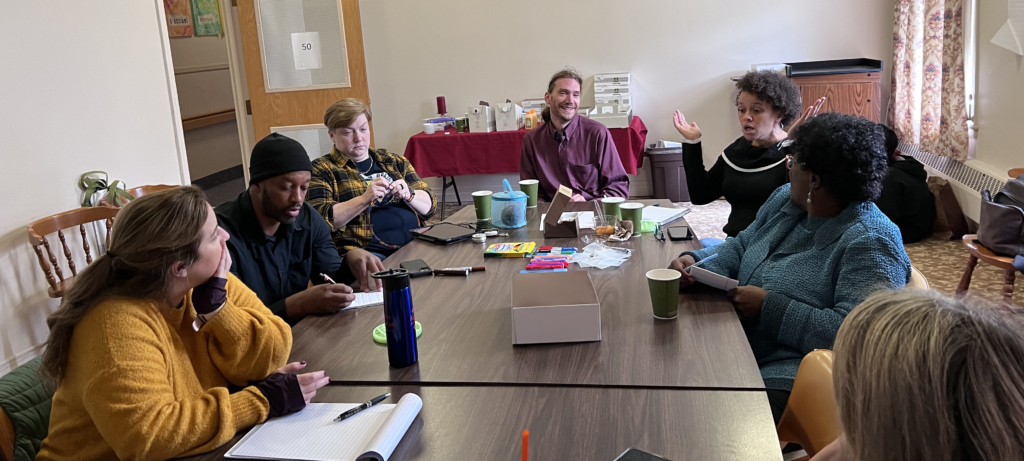 These meetings were attended by over 35 members, their staff, and partners. Local Progress NY staff Melissa Carrera-Solano (New York Downstate Coordinator), Chad Radock (New York Chapter Manager),  D'Ana Pennington (Housing Program Manager), and Ari Schwartz (Associate Program Director) facilitated the agenda which included: 
Housing challenges in each community. 

Strengths and needs in the areas of communications, engagement and organizing, policy knowledge and development, and assessing local housing data. 

Issues facing the state and how we can collectively support these policies that will be contained in the LPNY 2023 Legislative Toolkit.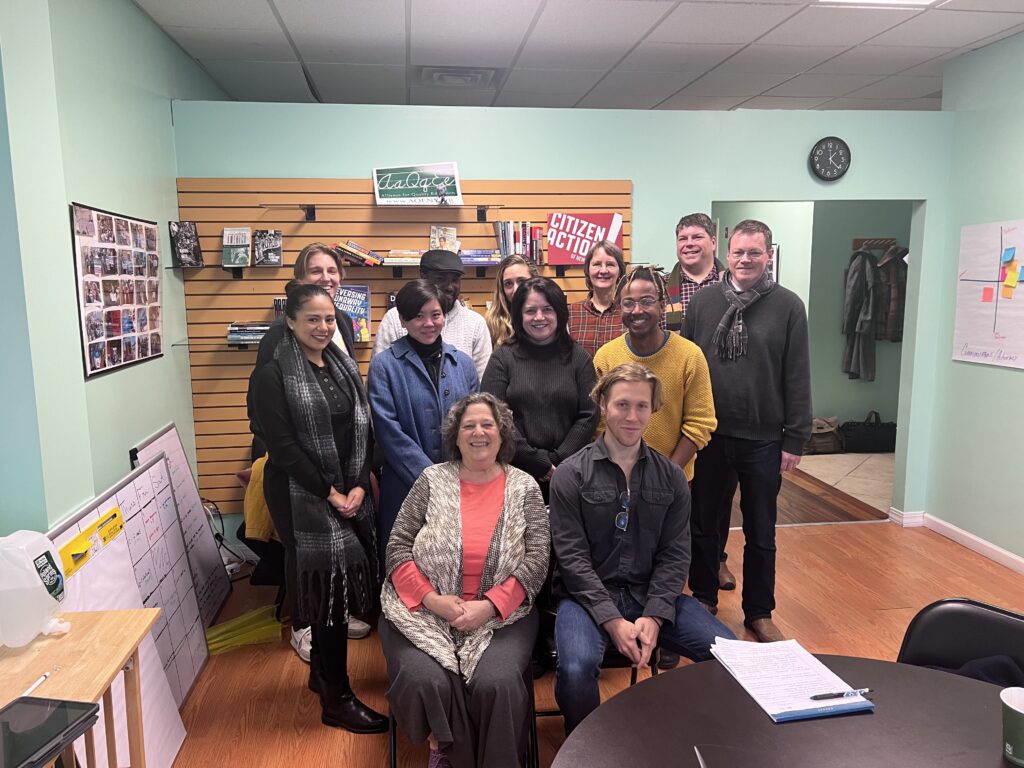 When discussing local efforts to ease the housing crisis, we found that many progressive-led communities had pursued Good Cause Eviction Policies. LPNY Members in Albany, Newburgh, Poughkeepsie, Beacon and Kingston all passed similar legislation that included a presumption that significant rent increases cannot be a good cause to evict tenants, addressing affordability concerns and allowing more people to stay in their homes. Members in Rochester, Ithaca and Hudson all considered similar bills, but were unable to garner enough support to move them forward. 
Also popular at the local level was regulating short-term rentals like AirBnB, VRBO and other similar programs. Members shared how long-term rental properties had been taken off the market to become short-term rentals, limiting housing for permanent residents and driving up the rent for traditional rental properties. 
Across the state, members shared their experiences and struggles pushing for policy change and engaging residents and partners on housing issues, from building a new shelter, to finding housing for formerly incarcerated folks, to preventing  lead poisoning in children from old housing stock. 
In hearing their challenges, some common themes that emerged:
Local electeds need a full picture of the crisis to inform policy and strategies
It can be difficult to track the status of the housing crisis in smaller communities. Members can get a sense of the challenges from their conversations with constituents and community members, but it is a challenge to understand the full extent of a particular issue like evictions. Members lack insight into vital information on individuals who were evicted in court or those who essentially self-evict due to rising rents or harassment by landlords and property managers. Demographic information and other data are also important for local policy makers to get a full scale of the housing crisis. Increasing capacity to track and examine issues could be a way to better inform policy decisions. Recently, the city of Hudson, NY was able to hire a housing director through a grant program. 
State partnership and investment is critical to combat the well-funded landlord lobby.
Whether in a big city like New York or smaller towns like Schenectady or Beacon, members identified action at the state level as both a barrier and opportunity. Well-resourced landlords have sued cities to upend some local efforts to address affordability, like Kingston's adoption of Rent Stabilization, or localities that have worked to prevent evictions by adopting Good Cause. Landlords have taken local communities to court on a range of housing issues, claiming that localities do not have the power to correct housing injustices at the local level and that it must be taken up at the state level. At the same time, corporate players continue to buy up more and more rental property with one motivation: more profit. The state needs to be a more active partner with local communities in addressing the housing crisis through funding, adopting a statewide Good Cause policy, supporting tenants' right to purchase, regulating short-term rentals, and utilizing the recently adopted HONDA (Housing Our Neighbors with Dignity Act).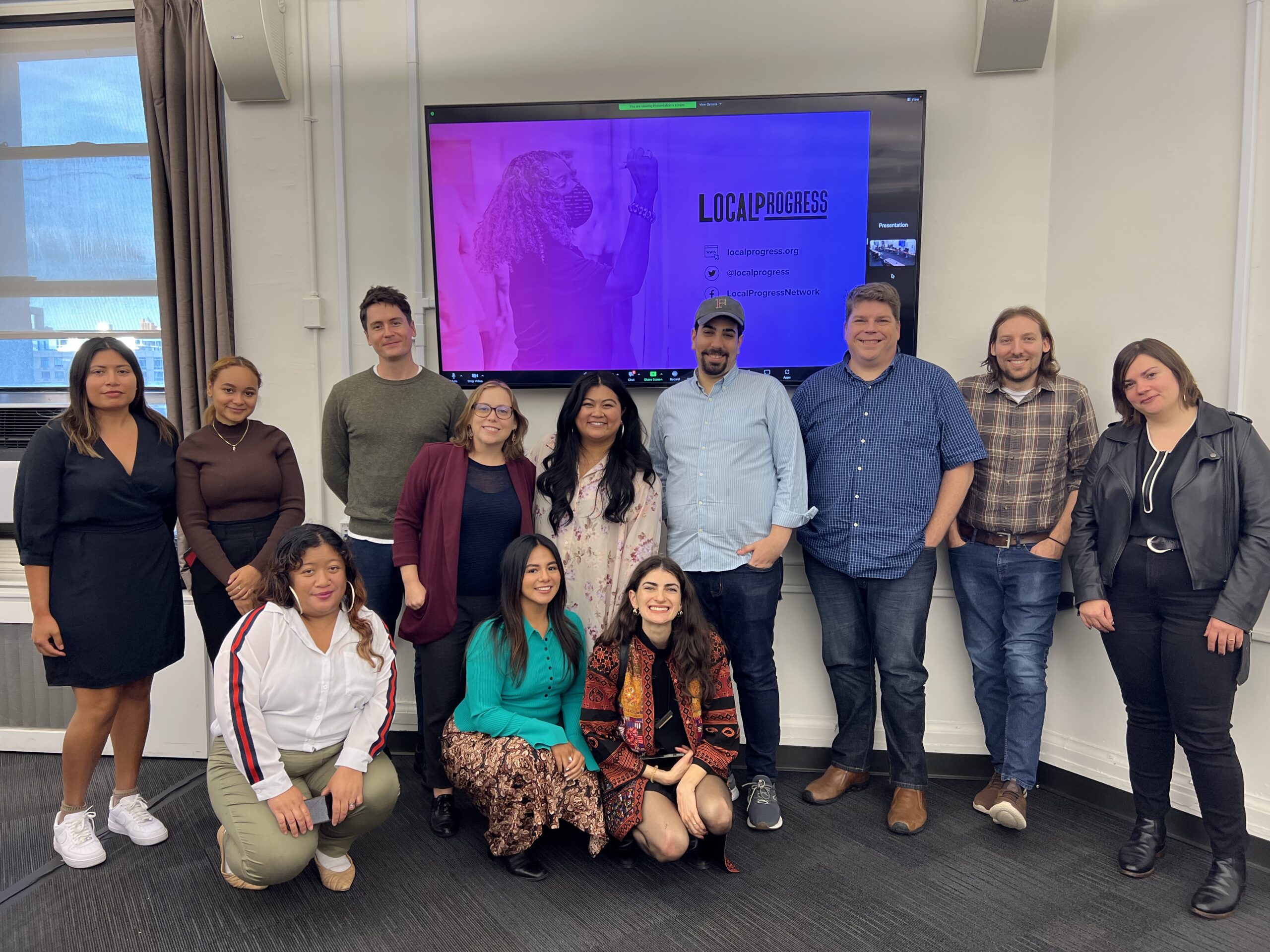 Members are focused on deep, long-term affordability
Across the state, members are interested in prioritizing strategies that will meet the needs of people who are unhoused and those at-risk of displacement. Many members lamented the ineffectiveness of the current shelter situation in their locality and were eager to build supportive housing to help get folks off the streets and out of sub-par housing. Tenant (or Community) Opportunity to Purchase, TOPA, is another high priority strategy that gives tenants in existing buildings the right to buy their home when it goes up for sale, although financing opportunities need to be included in any legislative package in order to assist tenants in purchasing their buildings. 
What We Learned 
Most importantly, we learned that our members are all at different levels of knowledge and expertise when it comes to housing policies and best practices, and when considering how to approach future housing programming, we may want to think about creating a two track system: one for folks who are just starting out work on this issue, and one for more advanced members. 
In addition, members need to understand the tools that they have as elected officials to fix the housing crisis, and they need political will to actually make that change. Demands by people with lived experience are powerful, but they only go so far. Members must also use their bully pulpits and the power of their office to advance the cause of more affordable housing in their communities. 
Finally, we've  learned that we have a lot of work in front of us, that we cannot do this alone, and we must join together collectively to address this problem. By using our time together in the spring at the LPNY State Housing Strategy Summit (Save the Date: April 29-30, 2023 in Albany) to educate our members on the tools available to them, identify effective policy that to advance at the local and/or state level, and work together on advocacy, we can have a real impact on correcting the housing crisis in NY State.