Today, we are thrilled to share with you the launch of our new look! Here we share a bit of the history of how we got it and the process we took to create these two beautiful brands.
Our History
Local Progress was born in 2012, spurred by the desire for more cross-city connections in local governance at the time when driving progressive change through Congress and state legislatures was difficult, if not impossible. Grassroots and movement organizations were increasingly turning their attention to cities—where diversity reigned, minorities and millennials were often potent progressive blocs, and leaders saw their best hope for turning groundbreaking ideas into law. At the same time, the national progressive movement also saw the need to invest sufficient attention in both the long-term development of the candidates it works hard to elect and in the promise of local policy. And so Local Progress: The National Municipal Policy Network was born.
Formed under the Center for Popular Democracy, Local Progress has filled an important gap, providing long-term leadership development to our country's most promising progressive political leaders and accelerating policy progress across our cities.
Over the years, we became affectionately known as Local Progress or LP, reflecting that even in our earliest days we were a network of people, not policy. And so our brand refresh in 2017 reflected a sharper identity refined by a growing network and clear voice within the progressive movement.
Today, Local Progress has grown to more than 1300 across 48 states and DC. We have grown into an independent organization, adopted a new strategic framework, and established a public facing c3 and c4: the Local Progress Impact Lab and Local Progress. This transition will allow us to fully live into our role not just as a policy hub, but as a vibrant network of collective courage and powerful action. 
Our two brands were designed to be deeply aligned and integrated – representing two arms of the same network. 
Local Progress

is a movement of local elected officials advancing a racial and economic justice agenda through all levels of local government. We are elected leaders who build power with underrepresented communities and fight to reshape what is possible in our localities all across the country.

The Local Progress Impact Lab brings together local leaders, partners, and issue experts to build the knowledge, skills, and leadership needed to advance racial and economic justice at the local level.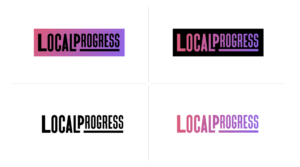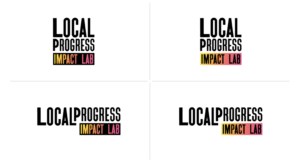 The logos are reminiscent of a street sign, which is a call to a familiar and physical place within all localities. The line under "Progress" underscores how localities are the foundation of progress in our country and the gradients are a call to the gradual but transformative change we see over time. The bold colors represent courage and the palette is warm to reflect the inviting, human, and action-oriented feel we strive to cultivate across our network. 
Our headline font is Bayard, created by artist Tré Seals (of Vocal Type Co). It is a unique sans-serif typeface named after gay civil rights leader Bayard Rustin and inspired by signs from the 1963 March on Washington for Jobs and Freedom. Read the full story here.
The Process
We are incredibly proud of the work and process we undertook to arrive at these new brands. Over a six-month process, our rebrand was guided by research, reflection, and many rounds of feedback. We also talked to members, leaders, and staff, and stakeholders about the kind of brand and design they'd want to see. They wanted a design that reflected the diversity and dynamic-ness of the network we are building. Something bold, inclusive, and fun.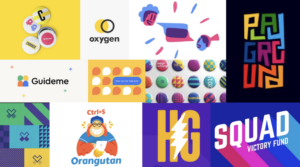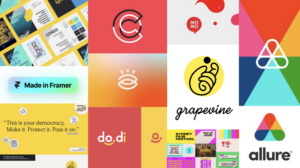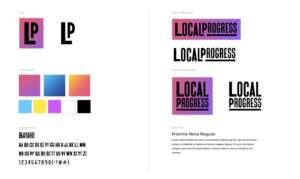 We are so excited about growing into this new look – including through our new website!
This has been a long process but so worthwhile as we continue to grow. We're thrilled to share this with you all and hope you'll join us in celebrating this special moment!