It's hard to believe we're already halfway through summer. Read below for the Summer 2022 edition of our LPNY newsletter, which includes a summary of the state legislative session, information about some upcoming regional housing strategy sessions, and a spotlight of one of our LPNY members!
State Legislative Roundup
 Bail Reform & Community Safety
The narrative around bail reform was unfortunately dominated by conservatives who inappropriately charged that the Bail Reform law of 2019 caused an increase in violent crime in the Empire State. Both moderate elected officials and the Governor bought into that rhetoric, and have rolled back more of this law that was intended to keep low income defendants from languishing in prisons prior to trial. The legislature gave more discretion to judges in imposing bail, and made more statutory offenses, recidivism, and the safety of the public the criteria for judges to make those decisions this year.
 Immigrant Protections
The New York For All Act, a bill that would prohibit state law enforcement and other officials from cooperating with ICE did not get a vote in either house this session. However, NY Coverage for All did pass, creating access to Medicaid for all eligible women, regardless of immigration status, for up to 12 months post-pregnancy, and removed the citizenship requirements for access to Medicaid for those 65 years of age or older across New York State.
 Housing
While allies came extremely close to passing Good Cause tenant protections, it was not brought to a vote in neither the Senate nor the Assembly. Ultimately, there was too much opposition from moderate state elected officials to move this legislation during an election year. In addition, Right to Counsel Legislation, the Tenant Opportunity to Purchase Act, and the Housing Access Voucher Program all never moved out of committee to a floor vote.
Locally this year, both Kingston and Beacon joined Albany, Newburgh and Poughkeepsie in passing Good Cause Eviction Legislation in 2021. Unfortunately, this translocal effort has faced a setback as a lawsuit brought by landlords challenging Albany's law was initially successful, and the NY Supreme Court judge struck down the ordinance. It is important to note that the decision does not impact the good cause eviction protections currently in effect in other NY cities. Albany is likely to appeal the decision, and subsequent decisions on appeal will determine the fate of the good cause eviction ordinances passed by other cities. 
 Public Power
Despite overwhelmingly passing the NY State Senate, having been amended to neutralize all major opposition outside of fossil fuel profiteers, and having 83 Yes votes in favor (well over the 76 necessary for passage), the Build Public Renewables Act (A1466D/S6453C) was prevented from coming to a vote by NY State Assembly Speaker Carl Heastie.
 Childcare
The bills LPNY included in our educational toolkit did not pass, and instead a compromise was reached in the 2022 budget. Ultimately, a $1.2 billion increase was approved in order to cover more families and increase funding for child care providers. While this amount is historic, it fell far short of the $5 billion that our coalition partners believed was necessary to enact the changes needed this year. In addition, while the eligibility threshold was raised to 300% of the Federal Poverty Line, the funding that was provided will not cover the child care costs associated with this new eligibility. This will mean that counties will likely have to contribute to these programs in order to fill the funding gaps. Lastly, the Governor negotiated the exclusion of undocumented children from the program, continuing her long standing, anti-immigration stances. 
 Public Banking
While many of our members statewide signed a letter calling on Governor Hochul and the state legislature to pass the Public Banking bill, the banking industry mobilized and stalled out progress on this issue in the 2022 legislative session. The Senate passed a bill that would have created a commission to study public banking, but the Assembly never followed suit.  
 Environment & Climate
Emerging Contaminants: While our work on monitoring and regulating PFAS/OS and other forever chemicals in our water supply, Maximum Contaminant Levels have been set for NY State, but the percentage considered "safe" by the state is still too high. We will be working with our partners to keep members apprised of this work. 
Electrification of School Buses: This historic legislation mandates all new school bus purchases to be zero emission by 2027, while requiring that all buses in operation are electric by 2035. The budget includes critical new funding to help districts implement this transition by dedicating at least $500 million toward school bus electrification from the environmental bond act that will appear on the ballot this fall. The new law will also require the New York State Energy Research and Development Authority to develop an electrification roadmap for New York's school districts and provide technical support.
Extended Producer Responsibility (EPR): A bill that would have required producers to be liable for their product packaging was not included in the 2023 budget, nor was this legislation passed in the remainder of the 2022 legislative session. This legislation was to address the untenable solid waste and recycling crisis by holding producers responsible for the life cycle management of their products; modernizing and improving the recycling system; providing for minimum waste reduction and recycling mandates; including strong accountability and enforcement frameworks; and eliminating toxics in packaging.
Save the Date: Regional Housing Strategy Meetings
We have decided to shift the scheduled Housing Strategy Summit scheduled for November this year. We are hoping to hold this summit in Spring of 2023.
Instead, we will be holding regional meetings to envision what housing policies members would like to pursue in their communities. These 3 hour sessions will be followed by some networking events in each of these regions. More details will be forthcoming as we nail down locations and the programming for these meetings.
Capital Region – September 10, 2022 – Schenectady
New York City – September 29, 2022 – New York City
Western NY – October 15, 2022 – Rochester
Hudson Valley – November 19, 2022 – TBD
If you are interested in attending any of these meetings please reach out to Chad.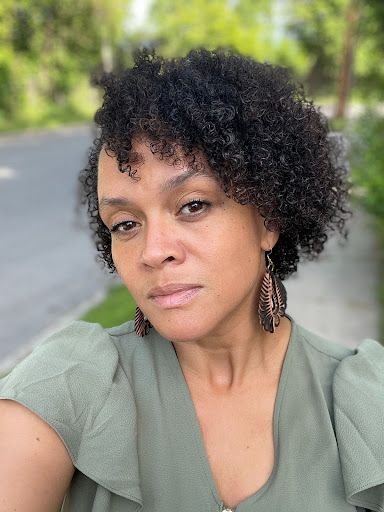 Jamaica Miles – Schenectady School Board Member
Jamaica was born and raised in the City of Schenectady, has roots across the Greater Capital Region, and experience working statewide. She is a proud mother of four, elected School Board Member for Schenectady City School District, Co-Founder of All Of Us Community Action Group, and involved in a variety of community-based organizations. Jamaica most recently joined the Schuyler Center for Analysis and Advocacy as their Empire State Campaign Coordinator for Child Care.
As an activist, and now as an elected official, Jamaica lives through the principle that all people deserve dignity, respect, and the ability to thrive regardless of their race, religion, gender, sexual orientation, abilities, economic status, zip code, country of origin or any other societal constructs; embodying the best of Local Progress' values in all of her work.
For over 15 years, Jamaica has worked in the non-profit sector for national, state-wide, and local organizations. Jamaica values, prioritizes, and spends every day working toward a better world and the larger "we" through connecting people, programs, organizations, and businesses. She prioritizes lifting up the voices of impacted people and works in coalition with various community groups and organizations. As a long-time advocate and leader, Jamaica is often invited to speak at college campuses and community panel discussions at both the local and statewide level.
Have any interesting news you would like to see in the newsletter? Please reach out to Chad or Mel!