Today we are excited to introduce our newest board members, who hail from all over the country with a wealth of knowledge and passion. Please join us in welcoming them officially to the Local Progress board. Here's a little more about each of them. And you can learn more about our entire board here.
Kristerfer Burnett
Kristerfer Burnett, a lifelong Baltimorean, represents District 8 on the Baltimore City Council and lives in the Edmondson Village community where he and his wife, Vanessa, are third-generation homeowners. He was educated through both the Baltimore City and County public school systems. He holds degrees from the University of Maryland-College Park and the University of Maryland Baltimore County.
Kristerfer is a longtime community organizer, a journey that began at a young age as he watched as his grandmother organize her neighbors in an effort to save their neighborhood from the expansion of Johns Hopkins Hospital in East Baltimore. He was a community organizer with SEIU 1199, founded Neighbors Without Borders of Greater Southwest Baltimore, and worked to create the Community Roots Leadership Development Academy as well as the Edmondson Village Farmers' Market. Kristerfer truly believes that the most fulfilling aspects of his life have been giving back to those who need it and empowering the residents of Baltimore to be change makers.
Phillipe Cunningham
Phillipe M. Cunningham (pronounced fil-LEAP) is the Minneapolis City Councilmember representing the 4th Ward in North Minneapolis. He is the first and only out, trans, man of color elected to office in the United States. Prior to being elected after unseating a 50-year family dynasty in 2017, Councilman Cunningham served Mayor Betsy Hodges as her Senior Policy Aide for education, youth success, racial equity, and LGBTQ+ rights. He also previously worked with youth for over 10 years as a special education teacher in Chicago Public Schools, and as a youth worker in the San Francisco Bay Area, Chicago, and the Twin Cities.
As a policy worker and fierce community advocate, Councilman Cunningham's goals are to break intergenerational cycles of poverty and violence and build community wealth with Northsiders already living in the community. His writings have been published in The White Woman's Guide to Teaching Black Boys and Millennial Compact with America. He and his husband, Lane, are renters and dads to four rescue pets.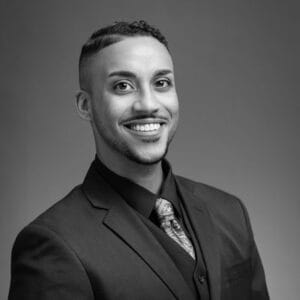 Lorena González
As one of two citywide representatives and the first person of Latino descent elected to serve the Seattle City Council, Councilmember M. Lorena González is a nationally-recognized civil rights leader and community advocate. As a civil rights attorney she represented people who were victimized by those in authority positions. She primarily represented workers in wage theft and anti-discrimination cases as well as representing victims of police misconduct. 
Born and raised in Washington's lower Yakima Valley to a Spanish-speaking migrant farmworker family, Councilmember González earned her first paycheck at the age of eight, alongside her parents and five siblings. She relied on scholarships and worked three jobs to attend community college and later Washington State University. In 2002 she moved to Seattle to attend Seattle University Law School, where she graduated with honors in 2005. Since then she has worked with foundational immigrant rights organizations like OneAmerica, El Centro and Latino Victory Project to ensure Seattle is a Welcoming City to all. In her two years in office she's spearheaded legislation to ban conversion therapy, create secure scheduling for low-wage workers, allocate $1 million for a legal defense fund for immigrants and refugees facing immigration proceedings, and pass meaningful police reform.
Stephanie Morales
Stephanie Morales was the first woman to be elected Commonwealth's Attorney in Portsmouth, Virginia in 2015. A month after taking office, she created sustainable programming aimed at reforming the criminal justice system. She has engaged over 150 youth which she calls "Junior Commonwealth's Attorneys" under her "Future Leaders Initiative" program and has formed the "Social Media by the Statutes" program where her team enters the public schools to keep students on the right track.
Under her "Ctrl+Alt+Del Program" she has held dialogue and taught effective re-entry strategies in seminars held in the community and inside state prisons and has helped reduce recidivism by working with formerly incarcerated citizens to restore their voting rights and help them become productive community members. Three months into Morales' first term an officer in her city killed an unarmed teen. Morales secured an indictment and led the prosecution at jury trial, leading to a voluntary manslaughter conviction of the officer, and resulting in police accountability in her city.  She is a fierce advocate for justice and a wife and mother of four children.